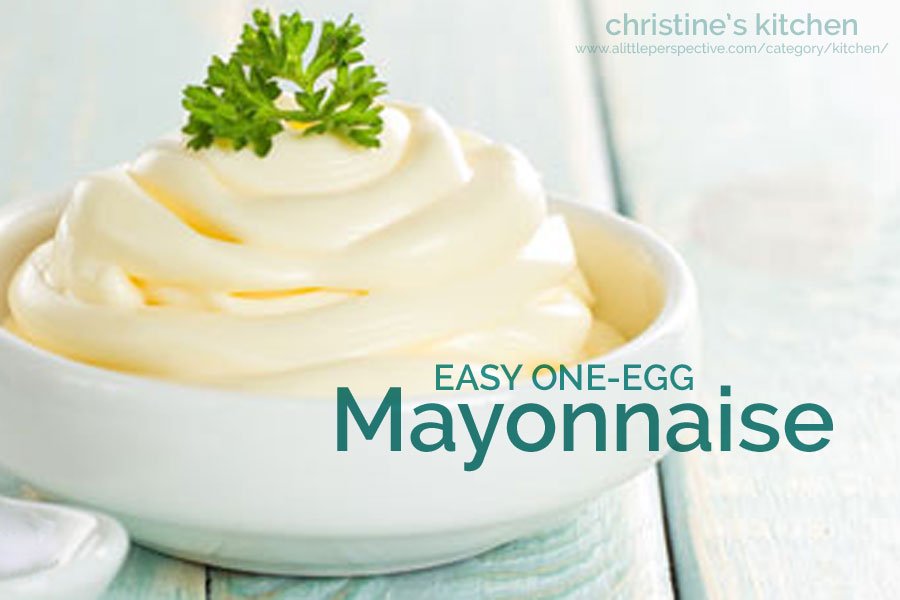 Steffie was telling me about this one-egg mayonnaise recipe she found on Emeril's website, and what good mayonnaise it made, and how quick and easy it was, seeing that we need to make our own mayonnaise. Here it is:
1 egg, at room temperature
1 T fresh lemon juice
1 c Bertolli's extra light tasting olive oil
1/2 tsp salt
1/4 tsp sugar
1/8 tsp pepper
In a food processor or blender, blend the egg and lemon juice for 10 seconds. With the processor running, slowly pour in the oil through the feed tube. Mixture should thicken. Add the pepper and salt and pulse once or twice to blend. Transfer to a pint jar and refrigerate for at least 30 minutes before using. Makes a little over one cup. Best if used within 24 hours.
Update: The first time I made the mayonnaise, it did not set up at all. But, I doubled the recipe and used my blender to make it. Do not do that! If you make mayonnaise in a blender, do not double the recipe. The second time I tried it, I did not double the recipe, and the mayonnaise came out great. It tastes wonderful, and is a lot easier to make than other mayonnaise recipes I have tried.
The mayonnaise will be runnier than we are used to when it first comes out of the blender. That is normal! That is why we refrigerate it before using. As it chills, it sets up. 🙂
four steps to perfect mayonnaise every time:
DO use a room temperature egg.
DO measure all your ingredients precisely.
DO blend the egg and lemon juice for the full ten seconds.
DO pour in the olive oil very slowly, in a very thin stream, giving the mayonnaise time to incorporate the new oil and emulsify it (turn it into mayonnaise).
01/14/10 update: For several years, I had the mayonnaise recipe linked from here to Emeril's website, but then it disappeared one day, and various searches of the site did not turn it up. Luckily I found it printed out in my ever present stack of papers, and reproduced it above.
miracle whip
Make the mayonnaise above. When adding the salt and pepper, also add:
4 tsp sugar
1 T white vinegar
1/2 tsp dry mustard
pinch garlic powder
pinch paprika
Refrigerate at least 30 minutes before using. My husband says this is not exactly like miracle whip (although I think it is really close), so I will have to keep tweaking.