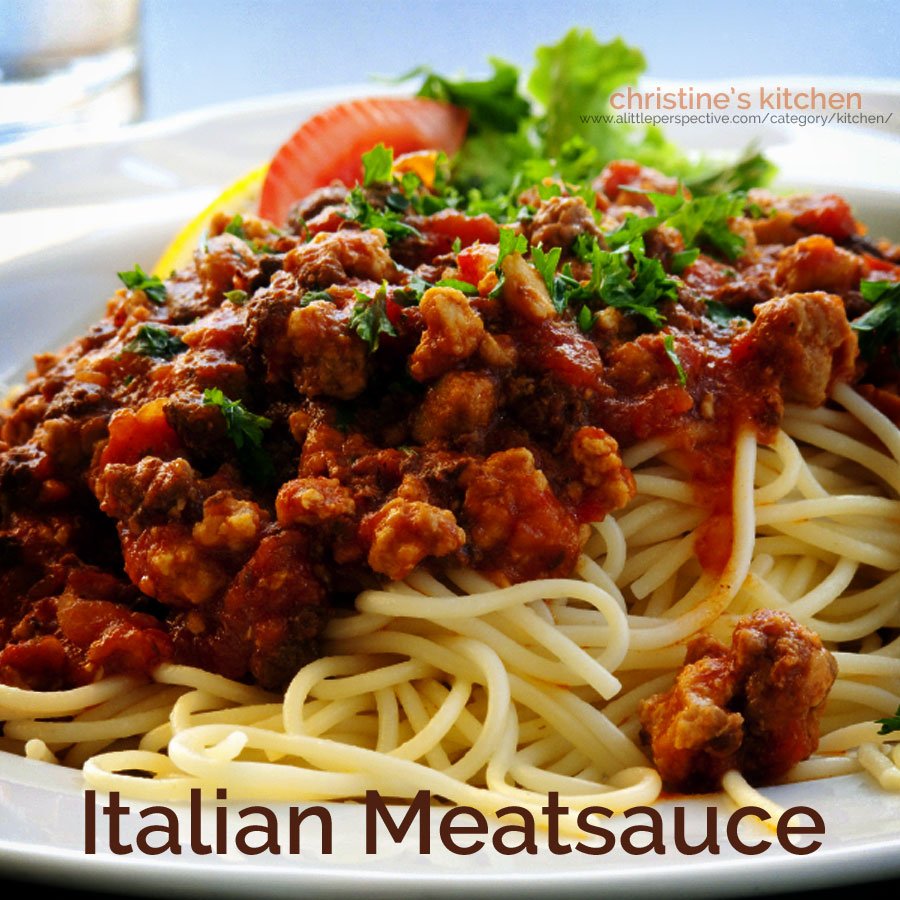 1 onion, chopped
1-2 cloves garlic, minced
1/2 lb or so sliced mushrooms (optional)
2 qts tomato sauce or crushed tomatoes (or 2 29-oz cans)
1/2 pt tomato paste (or 1 6-oz can)
1 c red wine
1 T sugar, oregano, basil, parsley
2 bay leaves
salt and pepper to taste
1-2 lbs Italian sausage or 1 recipe Aunt Anne's meatballs
In a skillet (if cooking in the crock pot) or dutch oven, saute the onion and garlic in a few tablespoons olive oil. Add the mushrooms if available. When tender, add the remaining ingredients to the pot, and simmer on low all afternoon (or on low all day in the crock pot). About a half hour before serving, brown the Italian sausage, and add to the sauce, or add cooked meatballs to the sauce. Serve over spaghetti noodles, or use 1 batch of sauce to make a lasagna, or use in other Italian dishes.